Donate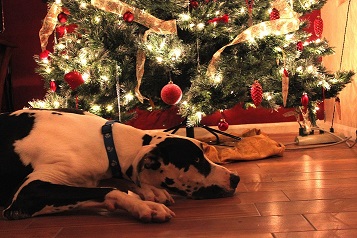 Help us help them
As Dane owners and lovers, we don't have to tell you how expensive it is to provide vet care to your Dane. Imagine providing that care to the fifty or sixty Danes that come through Great Dane Rescue every year. We take care of everything from Danes that are heartworm positive to Danes that require major surgery. Abner, our mega-E pup, needed Persistent Right Aortic Arch (PRAA) surgery and Bella Jayde just underwent TPLO surgery for a torn ACL.
We also provide homes for Danes that are unadoptable. Generally these are Danes that are very ill and just need a loving home until they go to the Bridge or have a medical condition that makes adopters shy away from them.  Monty's one of those pups. Despite our best efforts, Monty still leaks urine and wears a diaper when in the house. Understandably, we've had trouble finding him a forever home. We pay all of the expenses for these pups for the rest of their lives.
That's why your donations are so important to us. We couldn't look after the Danes that we do without your help. Every cent that is donated to Great Dane Rescue Inc. is used to support our Danes. Not a cent goes to our volunteers – we are a 100 per cent volunteer organization.
Help us help them this Christmas with a donation. Our Danes thank you and wish you a Merry Christmas.